About SCARC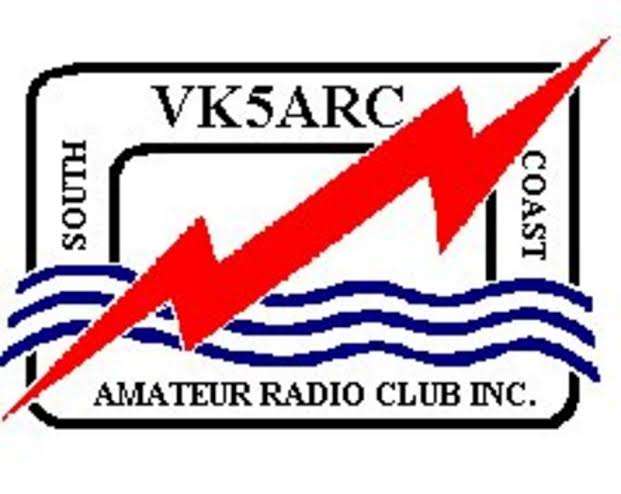 The South Coast Amateur Radio Club Inc. (SCARC) was formed in the Southern Suburbs of Adelaide, to bring people together who share a common interest in the hobby of Amateur Radio and Electronics.

The SCARC is an affiliated member of the Wireless Institute of Australia (WIA), which is the National representative body for all amateurs in Australia. All SCARC members are encouraged to become a member of the WIA, as they are the recognised body who advocate for the Amateur Operators perspective where current and prospective legislative changes affect the Amateur Community.
Our permanent Clubrooms are located in Seaford, at the Seaford Meadows Scout Group hall, who have provided us with a permanent home for the Members and room for an operational Radio Shack VK5ARC. Our Temporary Clubrooms were at the Port Noarlunga CWA Hall, on the corner Margaret Street and Witton Road Port Noarlunga.  Prior to that, the Clubrooms were previously located in Hackham, at the Hackham Scout Hall 16 Roberts Road Hackham.  The Clubrooms were originally located for a considerable many years at the site of the Karawatha Community Hall in Baden Terrace O'Sullivan Beach.
We aim to provide a southern location for SCARC members to meet, socialise and hold our General Meeting nights. The club has some members to the north, though the majority of them are located to the south of O'Halloran Hill, spread throughout the Fleurieu Peninsula, towards McLaren Vale and down to Encounter Bay, Victor Harbor and Goolwa.
Our home for the Clubrooms at the Seaford Meadows Scout Group, which will result in the group having a great JOTA/JOTI stations to operate.  So listen out for VK5ARC at JOTA time for our operational station, allowing Scouts, Guides, etc to communicate throughout the Country and the World.
Membership is open to ALL interested persons, with the only requirement being a genuine interest in Amateur Radio. We especially welcome the youth of the community, of whom we feel amateur radio as a fantastic leisure activity, as well as providing a social outlet for them. An amateur radio interest may well lead to a career in communications, broadcasting, computers or even electronics. Our membership is a broad group, made up of people of all professions, trades and callings.  Many of our members include non-technical backgrounds, like farmers, builders, musicians and retirees to name but a few.
The SCARC meets every Thursday evening at the Clubrooms 11 Railway Road Seaford Meadows, from 7:30pm till usually 9:30pm. 
The fourth Thursday is usually reserved for General Meeting Nights, which allow both the passing of information on to members as well as to allow the managing of club business. Our radio shack uses the station Callsign VK5ARC, which is open for operation each week allowing members without their own equipment, to get a "hands on" experience with the HF, VHF, UHF and other communications facilities available.  Visitors wishing to see a working amateur station in operation, can see exactly what amateur radio is all about, with the chance of exposing the hobby to a greater number of people.
The club also has members who are facilitators for examinations for the Amateur Aparatus License for Foundation, Standard and Advanced. There are members who are more than willing to help guide you in your study to obtain your license, as well as members more than happy to provide help with problems in understanding the related topics and questions involved with not only the theory examination, but also the whole exam process. The SCARC objectives include the encouragement of all members to obtain their highest Amateur Status, plus the furtherance of high standards of Amateur Radio in all practices and technical knowledge.  Thus we try to encourage all members in attaining their highest possible potential, while providing plenty of support and guidance to help them achieve this.
The club is fortunate to be able to provide a wide range of services which include: 10m, 2m 70cm Repeaters (incl 2m FM & 70cm C4FM Digitial), several APRS Digipeaters and the EchoIRLP nodes, all available for club members and other amateurs to use.  Check out our Analogue Repeaters , Digital Repeaters or APRS Digipeater pages for more information.
The SCARC Members actively participate in outside organisations which incorporate amateur radio, also allowing us to provide a community support role for events held both in Adelaide in the state of South Australia.  These organisations include: The Wireless Institute Civil Emergency Network Inc. (WICEN), which are written in to the South Australian State Disaster Plan, where they provide support communications in times of natural disasters and major social and sporting events.
Events have included - Classic Adelaide Car Rally (since 1996), Coopers Pale Ale Rally (South Australia), Bicycle SA Events and Australian Off-Road Championship Rally. These events enable us as amateurs to incorporate and develop our radio operating skills, both in the field (i.e. portable operation) and central radio command (WICEN control). Nationally, (WICEN). has been activated for more tragic times including Ash Wednesday, Newcastle Earthquake, NSW Christmas Bush FIres, NSW \ VIC Floods to name but a few. We can be a valuable asset to our community, as we can be fully operational, Australia-wide, with a few hours providing necessary communications for civilian requirements [i.e. Red Cross, Hospital & Search\Rescue], when existing infrastructure is either damaged, or complementing existing operations.
The SCARC regularly participate in contests throughout the year, which includes setting up and operating portable stations, to run continuous for a 24hr period, logging contacts for resulting in scoring points. The winner is the station who logs the most contacts within the time limit. The contests we have participated in include: Remembrance Day Contest , John Moyle Field Day , VHF/UHF Field Day.
This involves the organising for operating a large fully portable amateur station, in sometimes remote locations operating continuous for up to a 24 hour period. The station requires the construction and setup of - portable antennas, towers, coax feeders, generators and amateur radios. We can have more than 5 radios and operators simultaneously contesting on multiple bands, sometimes multiple modes, with the same Callsign attempting to contact as many stations as possible, for points in the contest. This can be both confusing and exhilarating at the same time, especially when it comes all together and you manage to pull it all off. At the completion of the contest, the collapsing and packing up of the station seems to be quicker than the setup, with the only thing left is to go home and recover from the lack of sleep you received over the entire weekend of the contest.
The Club also provides several awards and trophies to Members who acheive outstanding efforts in Construction, Club Service and the Southern Vales Award Southern Vales Award.  This award is available to the Amateur Community as a result of contacting the VK5ARC and a set number of members within a certain period of time.
If the SCARC sounds like a club in which you wish to be involved with, please don't hesitate to either contact us by email, post OR come and visit us on a Thursday night at the Clubrooms. We certainly look forward to hearing from you or seeing you at the Clubrooms.
All the best in your amateur interests and all we can say is to try and contribute as much to the amateur community as possible, as to sure its future for the next generations to come.....